Dr. D. Kim at Appleby Dental Clinic in Burlington, Ontario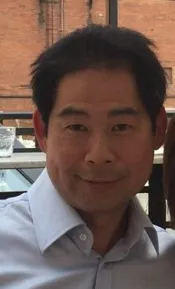 Dr. David Kim graduated in 1991, and served as a part time instructor in the prosthodontic department at the University of Toronto Dental School for 12 years.
He is truly grateful for the trust patients have shown him over his long dental career in the great city of Burlington. He strives to maintain this trust by ensuring that expectations are met with positive results.
Dr. Kim would also like to thank his staff for their long and dedicated partnership in caring for the dental needs of the community, with their passion and drive, they are able to better serve and treat the neighbours.
Administrative & Clinical members
Lisa G.
Lisa C.
Cindy
Registered Dental Hygienists
Janice
Meaghan
Michelle
Vinny